On Chocolate & Zucchini, comments are handled using Disqus, a service that enables richer conversations.
To comment using Disqus, you can log in using an existing ID from the social platform of your choice, or you can create your own Disqus account for free. Many websites use this service, so you will find all your comments in a single place, and you'll have the option of being notified when your comments are responded to, so there's no need to check back!
To leave a comment for the first time using Disqus, here's how to proceed:
1. Click on "Join de discussion" below the post: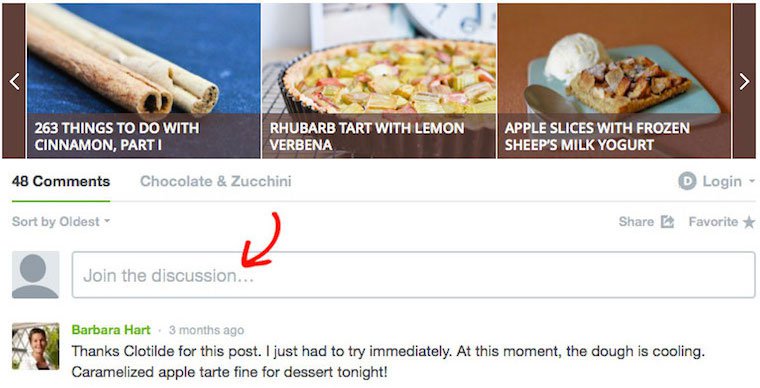 2. Click on one of the social network icons to log in, or click on the "Name" field to create a Disqus account for free: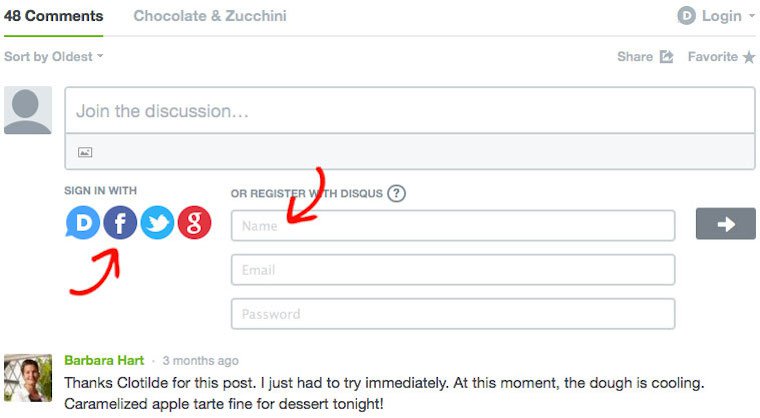 3. Type in your name, email address, and a new password, then click on the "arrow" button: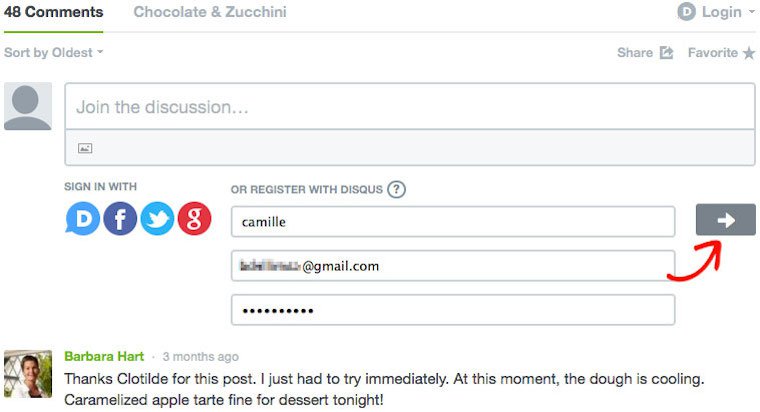 4. Your Disqus account is created! You can now enter a comment and click on the "Post as (your name)" button:

5. Your comment is published. Thank you!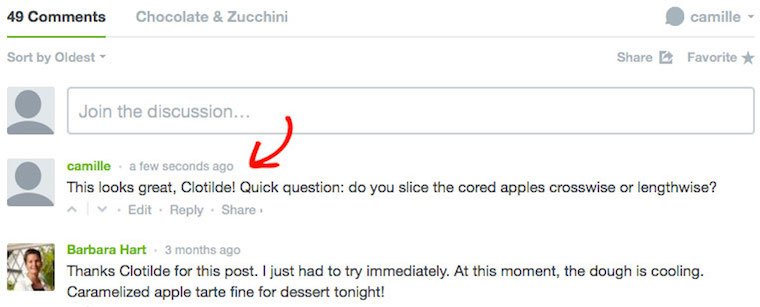 Next time you visit, if you haven't been pre-identified by Disqus, you'll simply need to click the "D" icon to login with your email address and the password you typed in above (step 3).