On your way to France? Need to brush up on your French? I've put together this printable cheat sheet with common terms and useful phrases, to help you navigate the restaurant and food scene like a pro.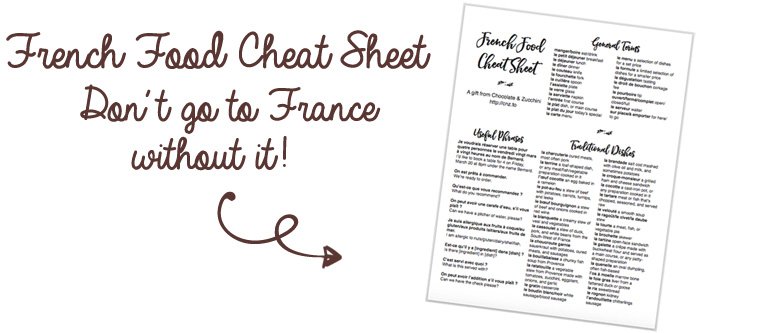 Click to download your FREE cheat sheet!
And if you'd like to share it with your friends, you can tweet about it, share it on Facebook, or pin it on Pinterest. Thank you — I so appreciate your spreading the word!