Chocolate & Zucchini contains a wealth of free content and recipes, but I am pleased to offer extra special resources, FREE for subscribers to download: meal plans, cheat sheets, fun printables, mini-cookbooks, mini-guides to Paris, and more.
To get immediate access to my exclusive library of resources, sign up for FREE right here:
Here are some examples of the resources you'll get inside the library!
FREE French Food Cheat Sheet
On your way to France? Need to brush up on your French? I've put together this printable cheat sheet with common terms and useful phrases, to help you navigate the restaurant and food scene like a pro.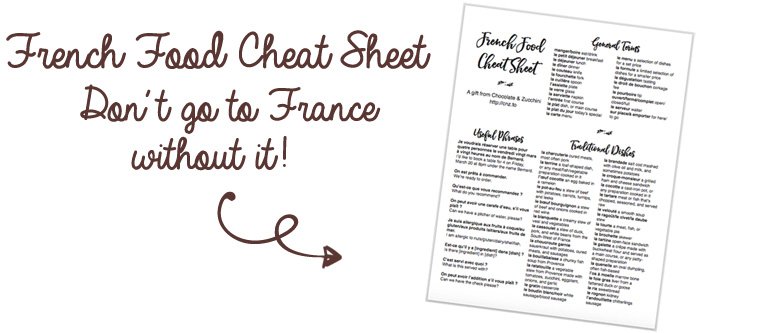 FREE Seasonal Produce Calendar
I've put together this handy guide to seasonal produce that tells you what fruits and vegetables are in season when, but also how long they will stay fresh, so you can minimize waste.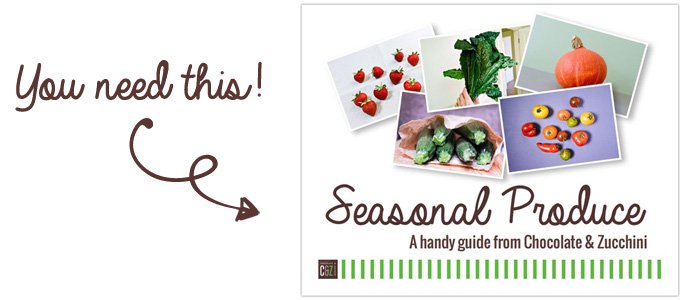 FREE Mini Cookbook of Vegan Staples
Are you vegan, a part-time vegan, or just a vegetable enthusiast? I've put together this mini-cookbook of my favorite vegan staple recipes to help you make inventive and delicious plant-based meals.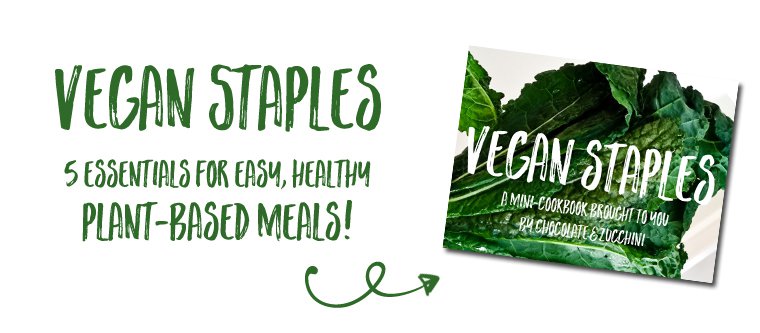 FREE Mini Cookbook of French Tarts
Can you think of a more elegant dessert than a simple French tart garnished with perfectly ripe fruit? Yeah, me neither. I've put together this mini-cookbook to share my six favorite French tart recipes with you, so you're equipped with a strong repertoire for every season.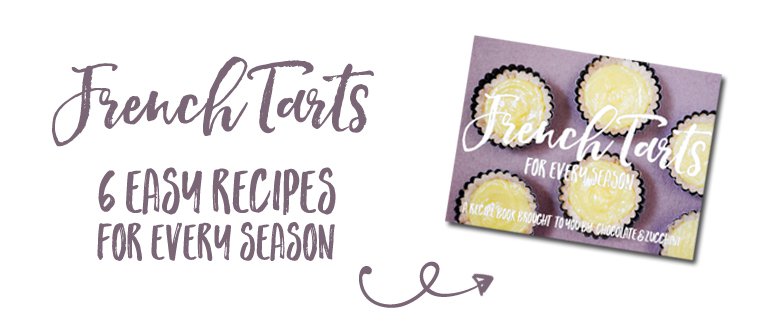 FREE Background Images for Foodies
You know how much the image you use as a background says about you? And how nice it is to change it up sometimes to reflect your current mood and likes? I am delighted to offer a free bundle of backgrounds that you can apply to your desktop computer, laptop, or smart phone.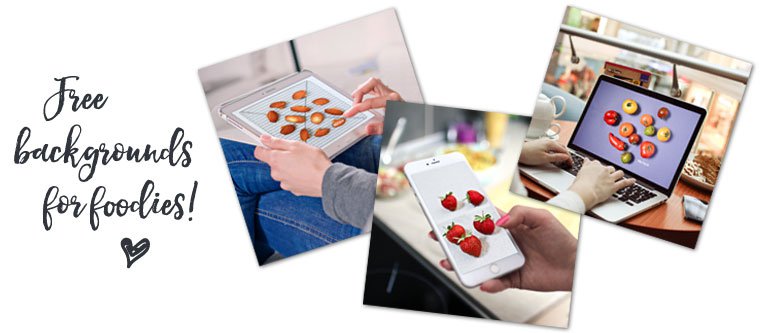 All of this is available to C&Z subscribers inside the exclusive library. Sign up for FREE today!