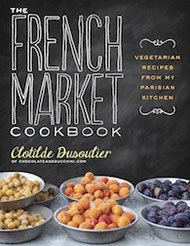 [Published by Clarkson Potter]
This book celebrates the love story between French cuisine and vegetables.
It is admittedly a challenge to dine out as a vegetarian in France, where meat and fish are treated as the main character of any special-occasion dish, yet the French culinary repertoire is rife with delicious ideas on how to cook vegetables.
Over the past few years, I have transitioned to a more and more plant-based way of eating — for reasons of ethics, environmental concern, and natural inclination — so I've had plenty of opportunities to explore unusual and exciting ways to use up my weekly selection of seasonal vegetables.
A book about the love story between French cuisine and vegetables.
In this new book I am sharing the best of those dishes through 90 seasonal recipes (many of them vegan) and 75 color photographs. Some are personal creations, others are drawn from my research into lesser-known regional cuisines. All are simple and flavorsome, so you can make the most of the time you spend in the kitchen.
My goal, in this book as on the blog, is to teach and inspire, so each of the recipes is meant to leave you not just with a wonderful dish to share with your friends, but also with a trick, a technique, a building block that you can adopt and use elsewhere in your cooking.
Following a special diet?
I have drawn up a detailed index of all the recipes in the book with the ingredients they contain that some eaters choose/have to avoid (such as gluten, eggs, dairy, nuts, etc.). I make it available to anyone who requests it: get in touch through my contact form and I'll email the list to you.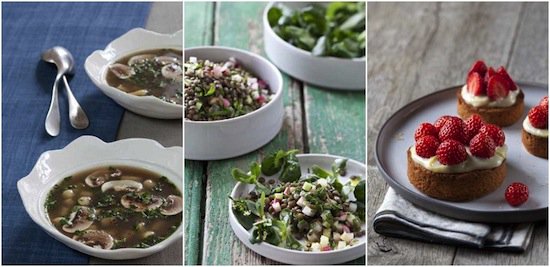 Recipes include:
Crunchy Lentil and Watercress Salad
Poor Man's Bouillabaisse
Tomato Bread Soup
Ratatouille Tian
Roasted Ratatouille
Mushroom Broth with Parisian Gnocchi
Corsican Turnovers with Winter Squash
Buckwheat and Brussels Sprouts Open Ravioli
Spelt and Vegetable Pilaf
Curried Leek Tatin
Strawberry Tartlets on a Breton Shortbread Crust
Peach, Almond and Cardamom Clafoutis
Pear and Chestnut Cake
Chocolate Berawecka