Bonjour Avril
Chocolate & Zucchini newsletter // April 2018 edition
If you have difficulties viewing this email, you can read it in your browser.
If you're not already a subscriber, SIGN UP to receive the next edition of the C&Z newsletter for free!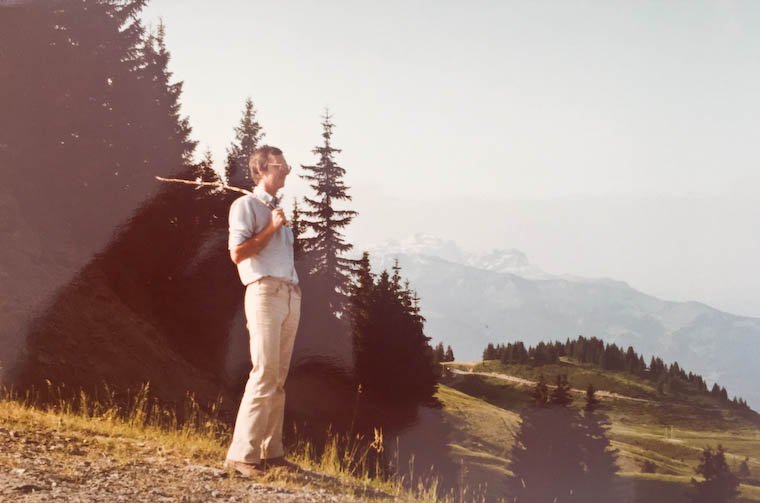 So.
March decided to take me and fly me high, with a national ad campaign featuring my podcast in the metro and on television, and the release of my new cookbook, TASTING PARIS: 100 Recipes to Eat Like a Local, which has been received so warmly I am filled with gratitude and pride.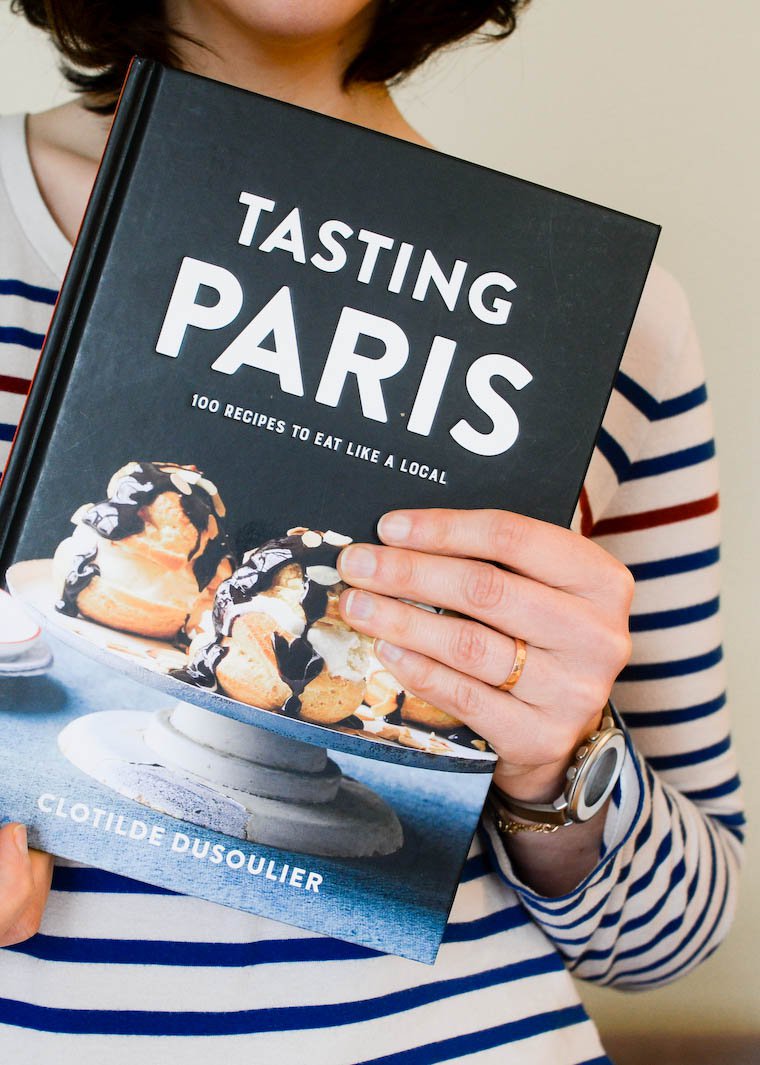 And then March decided to sink me low, and my father died.
If you've been following Chocolate & Zucchini for a while, you've read about him a little bit over the years, and what a wonderful person and father he was. There is so much of him in me, in my mind, in my work. We were alike in many ways, sharing a love of language and good conversation and chocolate and offbeat humor and The Beatles.
I don't yet know how to live in the physical absence of him. I don't know whom I will email now to ask about capitalization and syntax. I don't know who will go see exhibitions about Goscinny and Gotlib with me and laugh like we did twenty-five years ago. I don't know who will hug me in that tall, lanky, Habit Rouge embrace of his.
But I do know I haven't "lost" him. I see him and I sense him here, there, and everywhere.
That's the gift I get to unwrap now.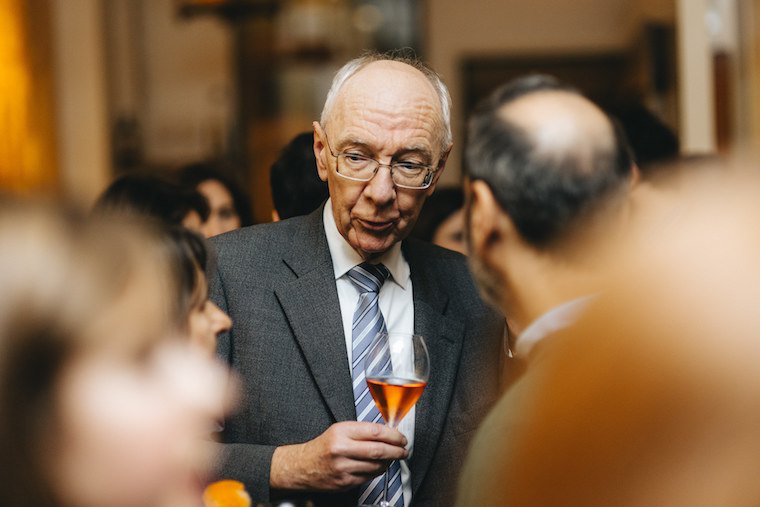 Let's meet
One of the things I'm thankful for is that I received my very first copy of Tasting Paris in time to bring it to my father at the hospital, when he was still well enough to go through it. As a brilliant translator and life-long lover of books, he was always incredibly supportive of my work, and I'm so glad I got to share this last accomplishment with him.
I will be taking his beaming pride with me as I continue to share this book with the world, and would like to invite you to join me at the following events:
Paris, Thursday, April 12, 2018, 6pm-7pm
Presentation and book signing at the WHSmith bookstore, 248 rue de Rivoli, 75001 Paris, M° Concorde, +33 (0)1 44 77 88 99
Tasting Paris and other titles mine will be available for purchase.
Attendance is free. To help us plan for the event, please RSVP on our Facebook event page.
Paris, Thursday, May 15, 2018, 7:30pm
"Evening with an author" at the American Library in Paris, 10 rue du Général Camou, 75007 Paris, M° Ecole Militaire, +33 (0)1 53 59 12 60
Tasting Paris and other titles of mine will be available for purchase.
Dallas, TX, Saturday, June 2, 2018, 7pm
Book signing at Interabang Books, 10720 Preston Rd. Ste. 1009B, Dallas, TX 75230, (214) 484 4289.
Attendance is free. Tasting Paris and other titles of mine will be available for purchase.
(March 27, 2018)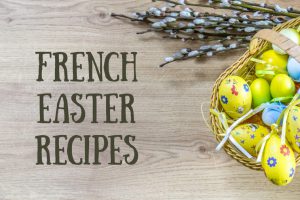 Easter is just round the corner and, just like I did last December with my tips on how to host a French holiday meal, I thought you might like me to outline how to host a French Easter meal. If you celebrate Easter, you are probably already following your own […]
(March 20, 2018)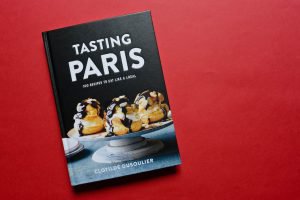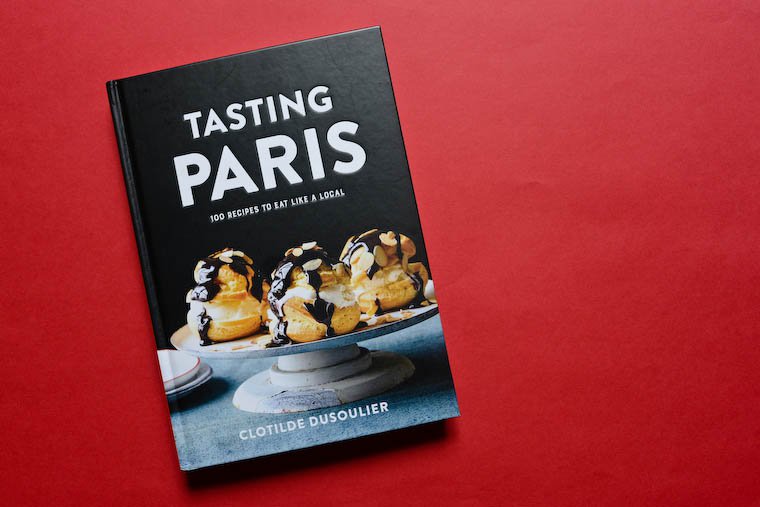 Today is a big day for me: my new cookbook TASTING PARIS: 100 Recipes to Eat Like a Local is hitting bookstore shelves everywhere! TASTING PARIS is a collection of 100 recipes that reflect the most exciting flavors of my beloved city — a mix of bistro classics, home-style favorites, […]
(March 6, 2018)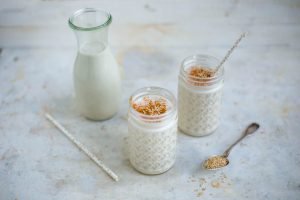 You know how sometimes, in the morning, you feel you should eat something because it would give you energy, but you're not actually that hungry? Or maybe you need to get out of the house early, and you would rather have something later, when you get into work, but something […]